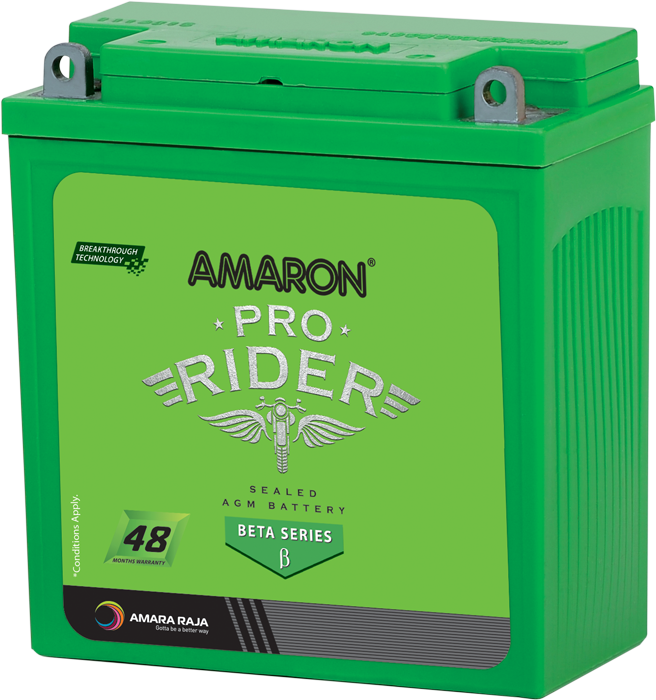 Two Wheeler Batteries – Amaron Pro Rider
Two wheeler batteries, also known as motorcycle or scooter batteries, are essential components of two-wheeled vehicles. Finding a reliable two wheeler battery supplier in Gurgaon could be essential for ensuring the quality and performance of the batteries you use for your motorcycles or scooters. Euro Power tech is a top two-wheeler Amaron battery dealer and distributor in Gurgaon. When choosing a two wheeler battery, consider factors such as battery type, brand reputation, warranty, and customer service.
It's essential to select a reputable battery supplier to ensure the quality and reliability of the batteries you purchase. Additionally, Euro power Tech offers the right battery size and specifications for your specific two-wheeler model.

Breakthrough Technology

Zero-Maintenance
Breakthrough Technology

Improved Safety

Vibration Resistance

Long Life

Spill-Proof

High Corrosion Resistance